A better way to depo.
Need it ASAP?  No problem!  DepoSync (rough).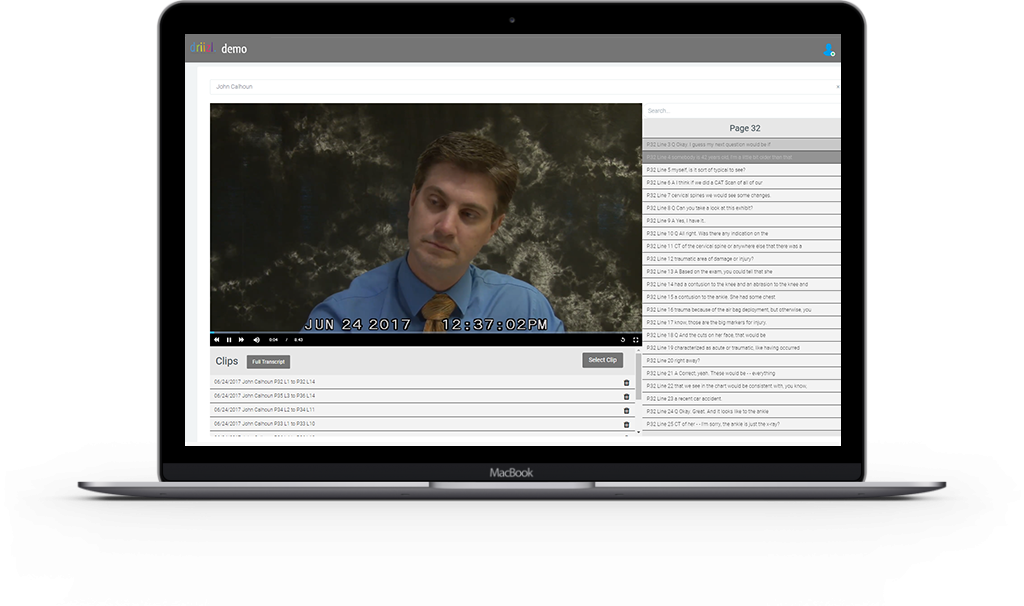 Next Day Synchronized Transcripts.
Rocket fast 24 hour turnaround!

Our AI transcript delivers over 95% accuracy!

Work while waiting on your CR transcript. No expedite fees!

Includes video file and synchronization.

Video playback and editing with captions.

Easily sync to your Court Reporter transcript when available.
Technology designed for you.
DepoSync rough is delivered on our Litigation Media Platform.  Designed to work the way you work.  Review, edit, present, keep track of your tasks, share documents and even add additional users – all included!  Our exclusive cloud technology is secure, easy to use and is your total Litigation Media Management center.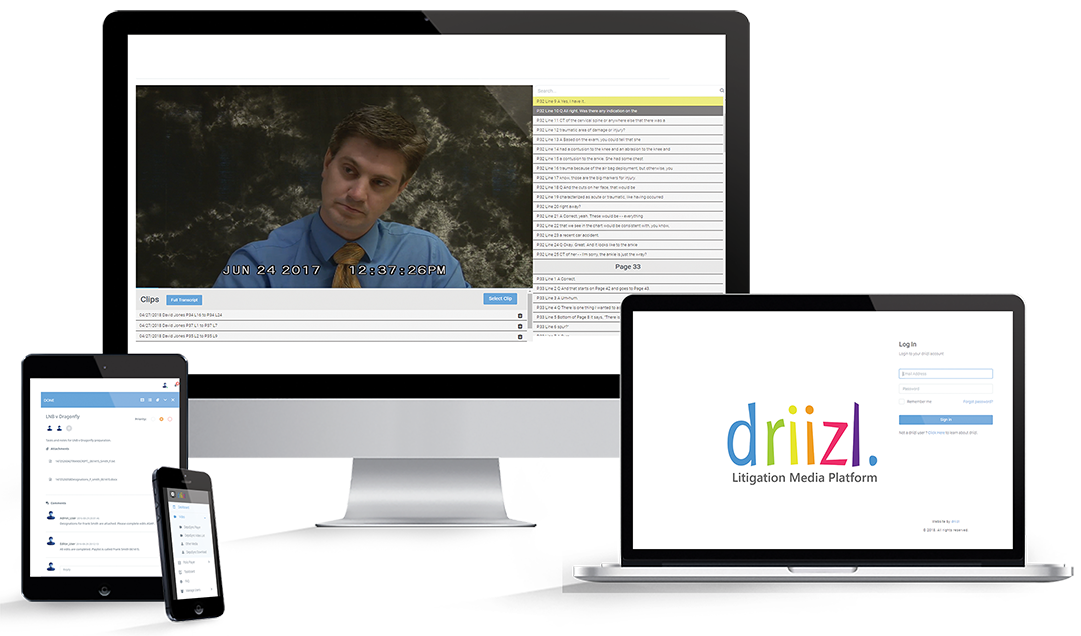 Want to learn more?
Contact us today to discover how
driizl works for you.