Join the (r)evolution.
with our cloud based solution designed for litigation media.
Experience the freedom of driizl.
Includes all familiar tools, plus much more.

Saves you time and money.

Works on Mac, PC and mobile devices!

Accessible from anywhere.

Secure cloud storage for your entire video library.
Its time to ditch the DVD.
Synchronized Depositions on DVD are only for PC.

DVD's break, get lost or simply don't work.

Requires a lot of space for storage.
Incredible Features
make managing your media simple.
Review your synchronized video from your desktop, laptop, tablet or phone,
and from any location – just log in!
Editing clips is simple and can be done anywhere. Clips are
instantly available for review or playback.
Add clips to your custom playlist with descriptions and playback wherever you are.
You can even download your playlist and player for offline use.
Collaborate easily with team members, technical staff,
even Co-Counsel – just add them as Users and get working!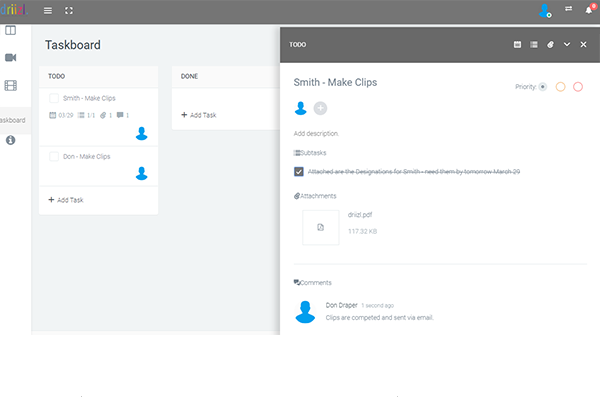 All transcripts are fully searchable.  Searched words are
highlighted throughout the transcript for easy reference
Share and review documents. Upload designations for your editor, or share
documents with team.  Documents can be viewed and downloaded.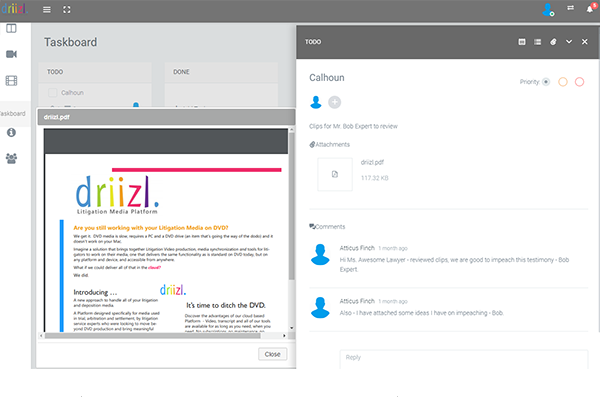 Need help editing or reviewing?  Simply add your new User!
All permissions are assigned at the individual Video level to provide access only as needed.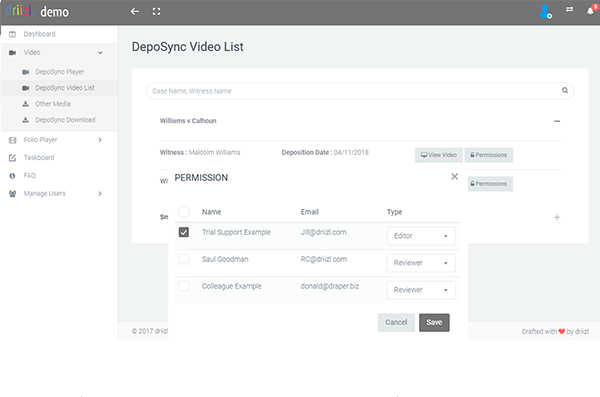 No matter where you are or what device you are using, driizl makes it simple to access your videos and
materials – just log in! driizl works with any browser on any device – PC | Mac |iPad | iPhone | Android.